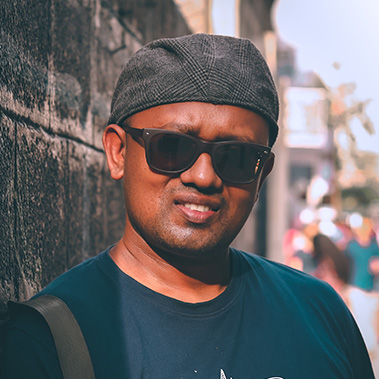 Prof. (Dr.) Piyush Roy
Founder-Mentor, TIFA
Author, Filmmaker and Dean, School of Liberal Arts and Sciences, RV University

Being at a film festival is perhaps one of the purest pleasures of engaging with cinema and cinephiles among the plethora of platforms showcasing cinema today. Community film screenings and film festivals are increasingly being conceived, curated, and watched across age and interest groups as collaborative, cross-cultural meeting points to celebrate art, humanity and the expressions therein.

The Teen Indie Film Awards (TIFA), hosted by RV University, Bengaluru is a unique film festival initiative to recognise and celebrate excellence, ideation and creativity in film productions by school and college students from across India and the world.

The festival's first edition, TIFA 2022, had featured entries from student filmmakers in the age group of 13-19 years, exploring personal and universal themes, ranging from intimate and reflective essay films on 'being a teenager' to felt documentaries on environment conservation, thriller fiction, and even Sci-Fi.

This year, the participants' age limit has been extended to 20 years, with addition of new categories like essay films and experimental cinema along with fiction and non-fiction short films. A host of panel discussions on emerging careers and specialisations in the media and entertainment industry, book launches and masterclasses by filmmakers and eminent movie technicians are also planned this year. So, calling all budding filmmakers to submit your films and join us at RVU from 29-30 May 2023 for the second Teen Indie Film Awards, to together toast the spectacular craft of moviemaking and make memories and friendships of a lifetime over that shared passion of 'loving cinema'.