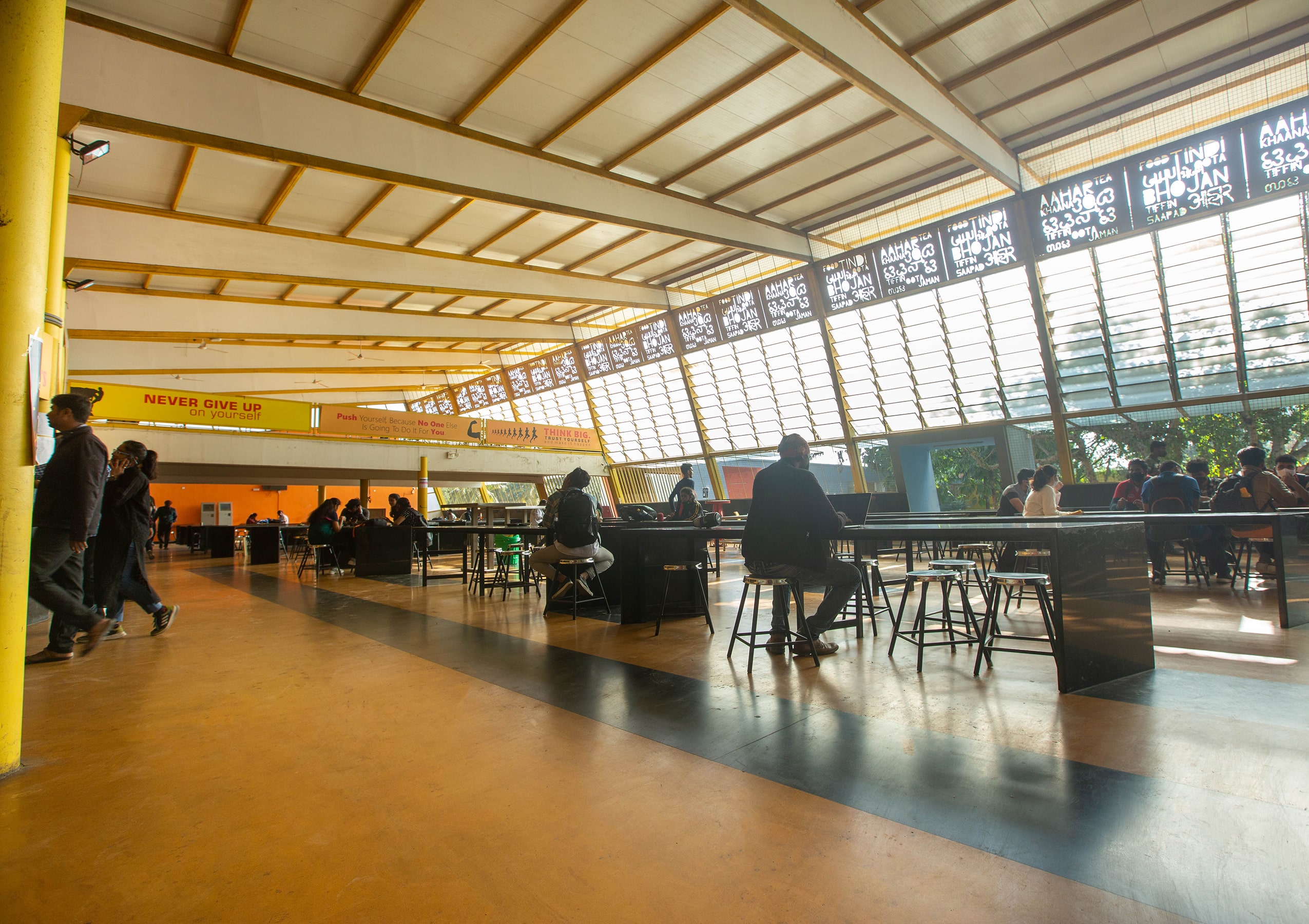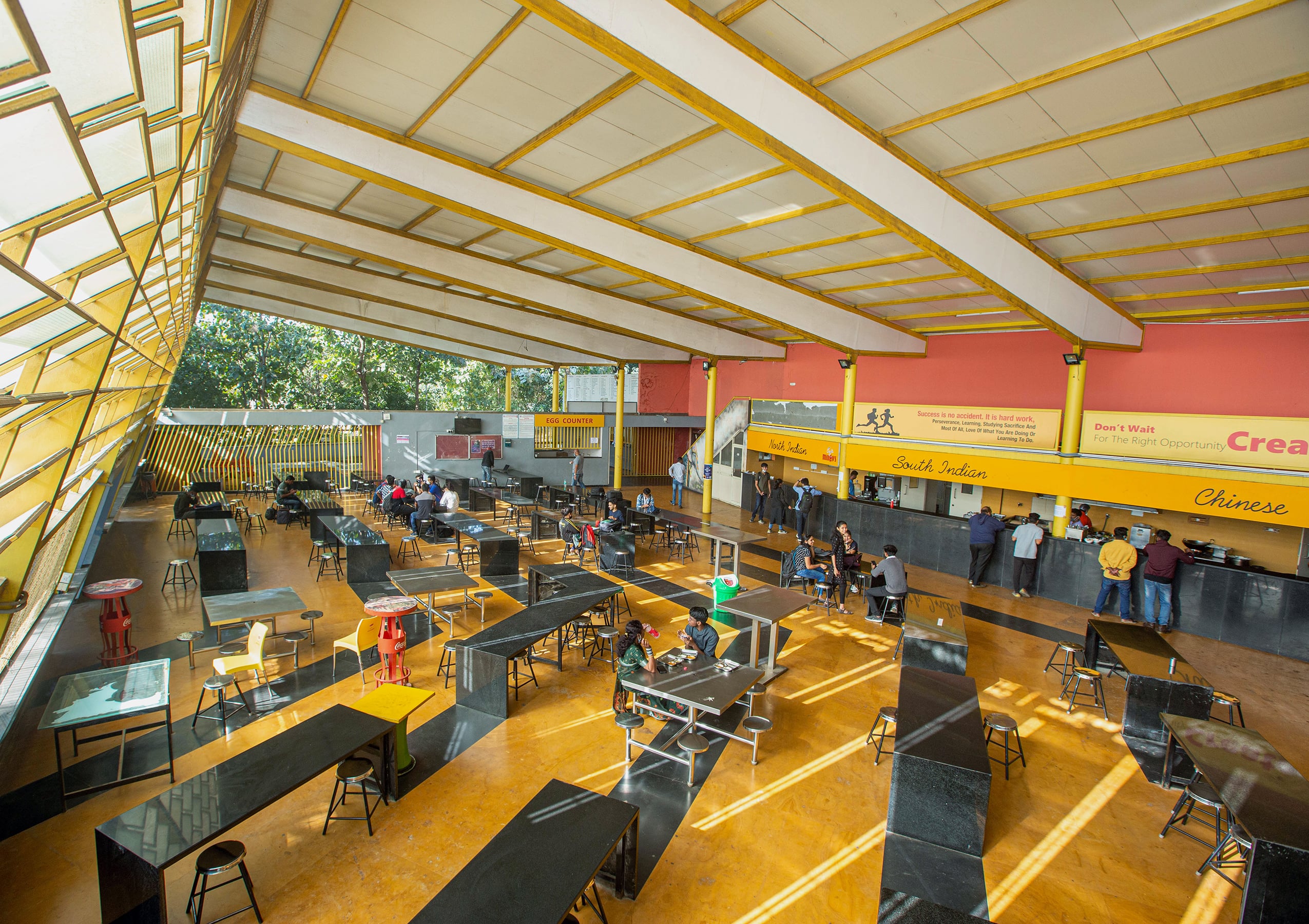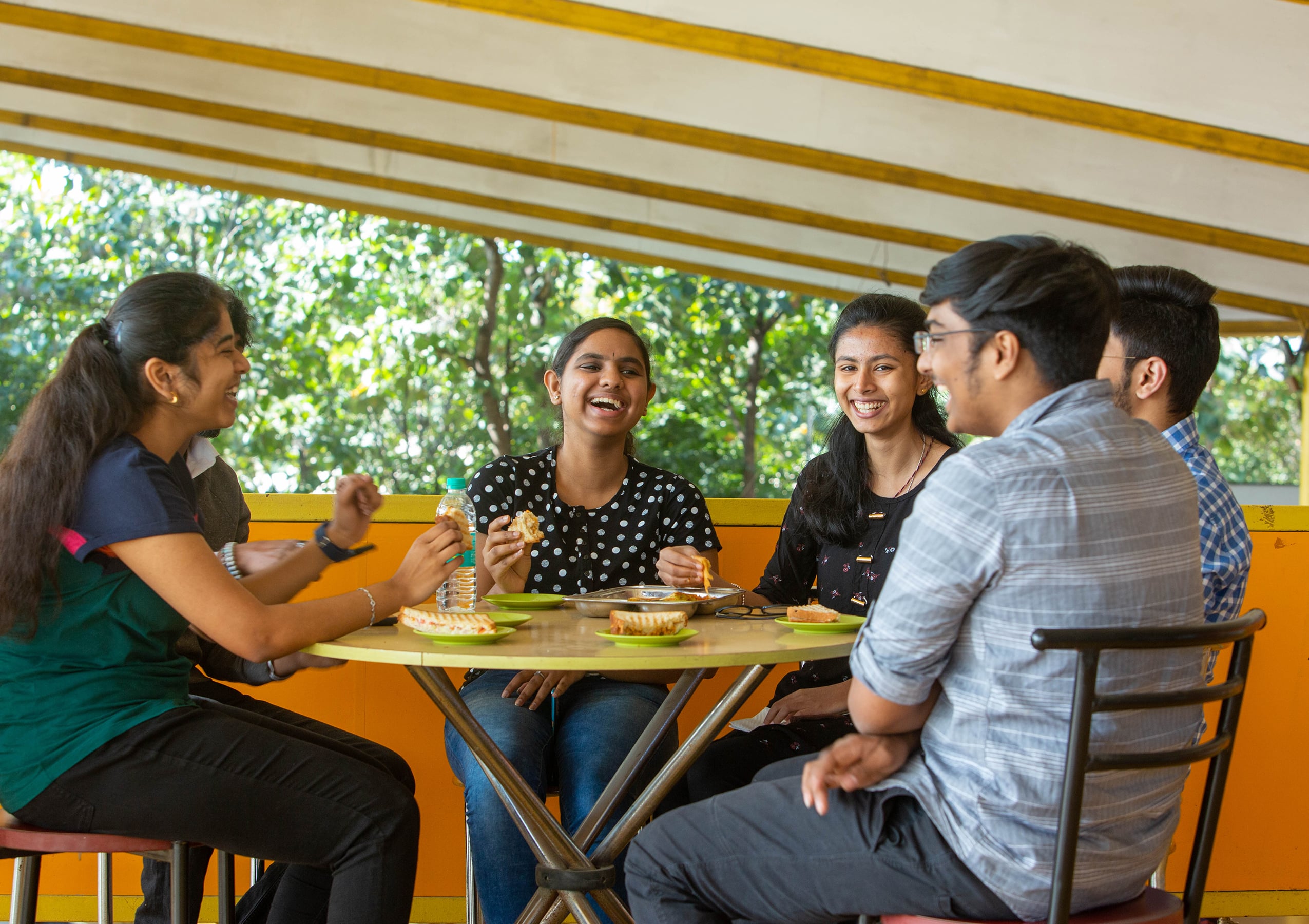 ">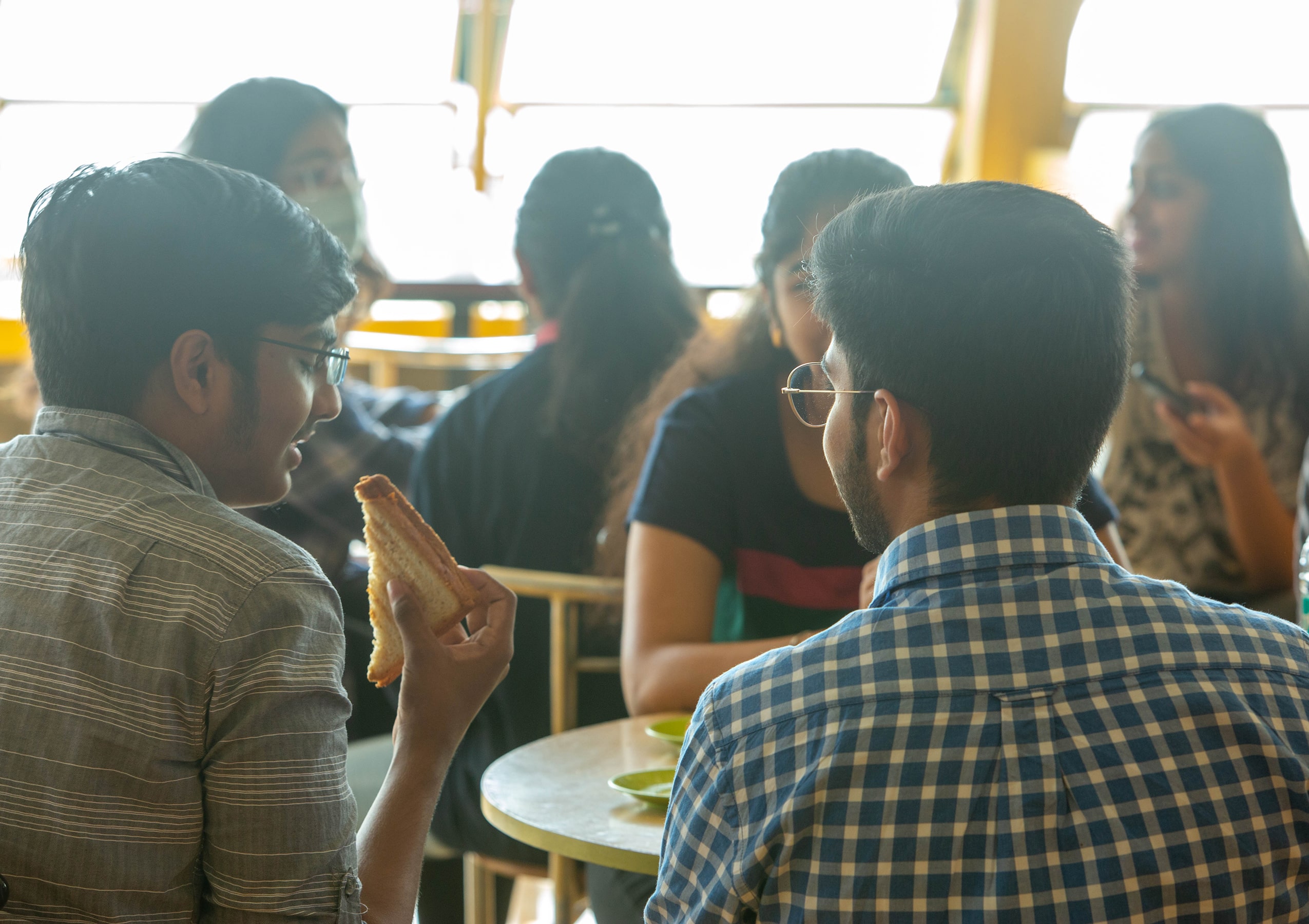 Multi-cuisine food court
"Mingo's" – the multi-cuisine food court located in the RV University campus is designed to cater to over a 1000 students, faculty and staff. This spacious and well-ventilated cafeteria is spread over 500 square meters. Food is prepared in a modern kitchen where it is steam cooked. The washed dishes are sterilized for hygienic serving.

Apart from the main cafeteria, the campus also hosts a mini-food joint that offers quick and ready-to-eat snacks to satiate the hunger of its customers. This is conveniently located at the centre of the campus.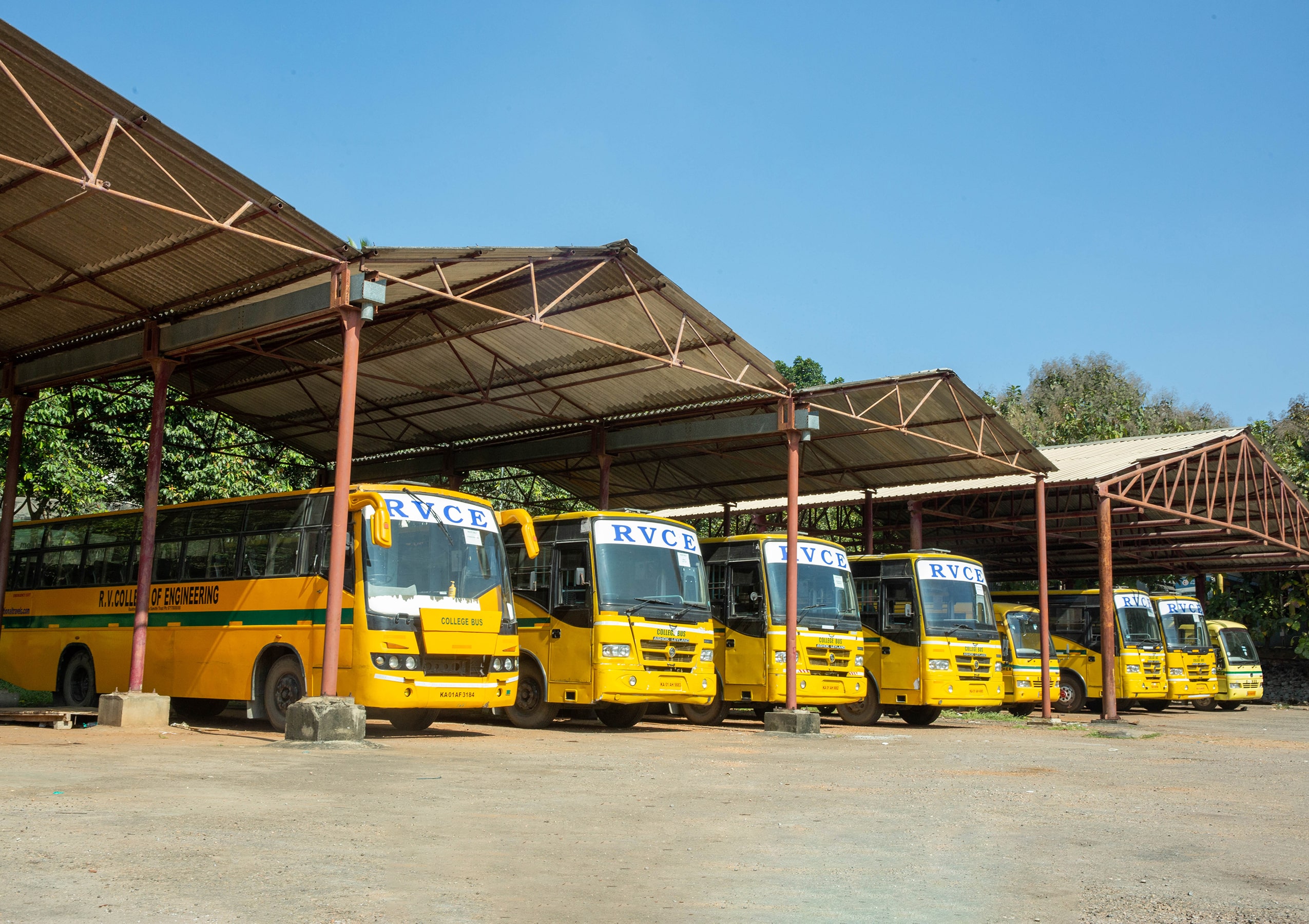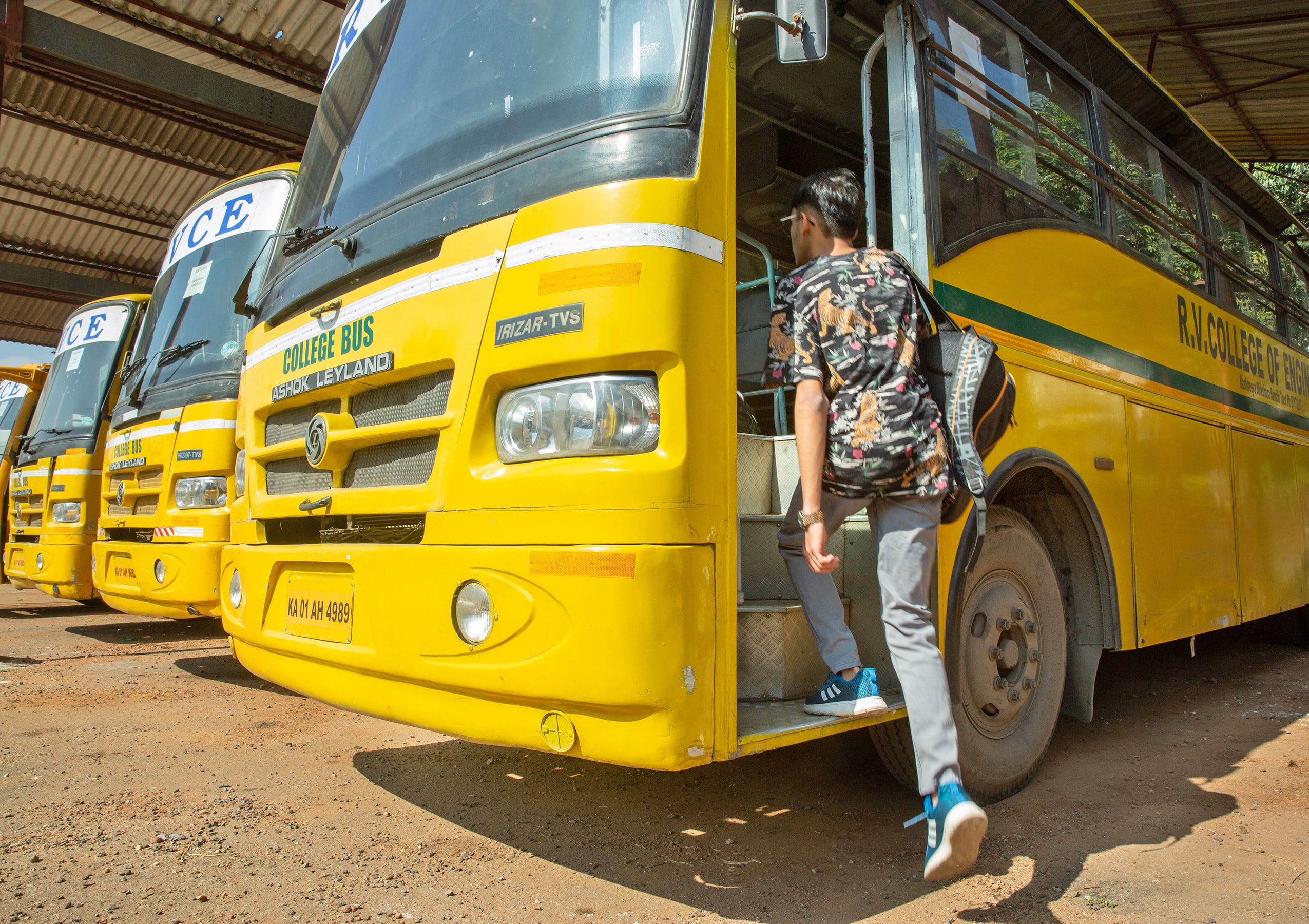 Transport
RV University is located on the arterial Mysuru Road, about 12 kms. from the heart of the city, and over 20 kms. from other major residential areas spread over the vast city of Bengaluru. While we have a Metro station located right at our doorsteps (Pattangere station), we are aware that metro connectivity is limited in the city, at present.
To cater to the transportation needs of our students from far flung areas, we offer buses for both students and staff. Our fleet of buses take care of commuting needs of over 1,000 students. There are two exclusive buses for the staff too.
The city metropolitan transport service also runs city buses from important areas of the city to the college. Some of the Bengaluru Metropolitan Transport Corporation (BMTC) route numbers are 220, 221, 222, 224, 227 etc.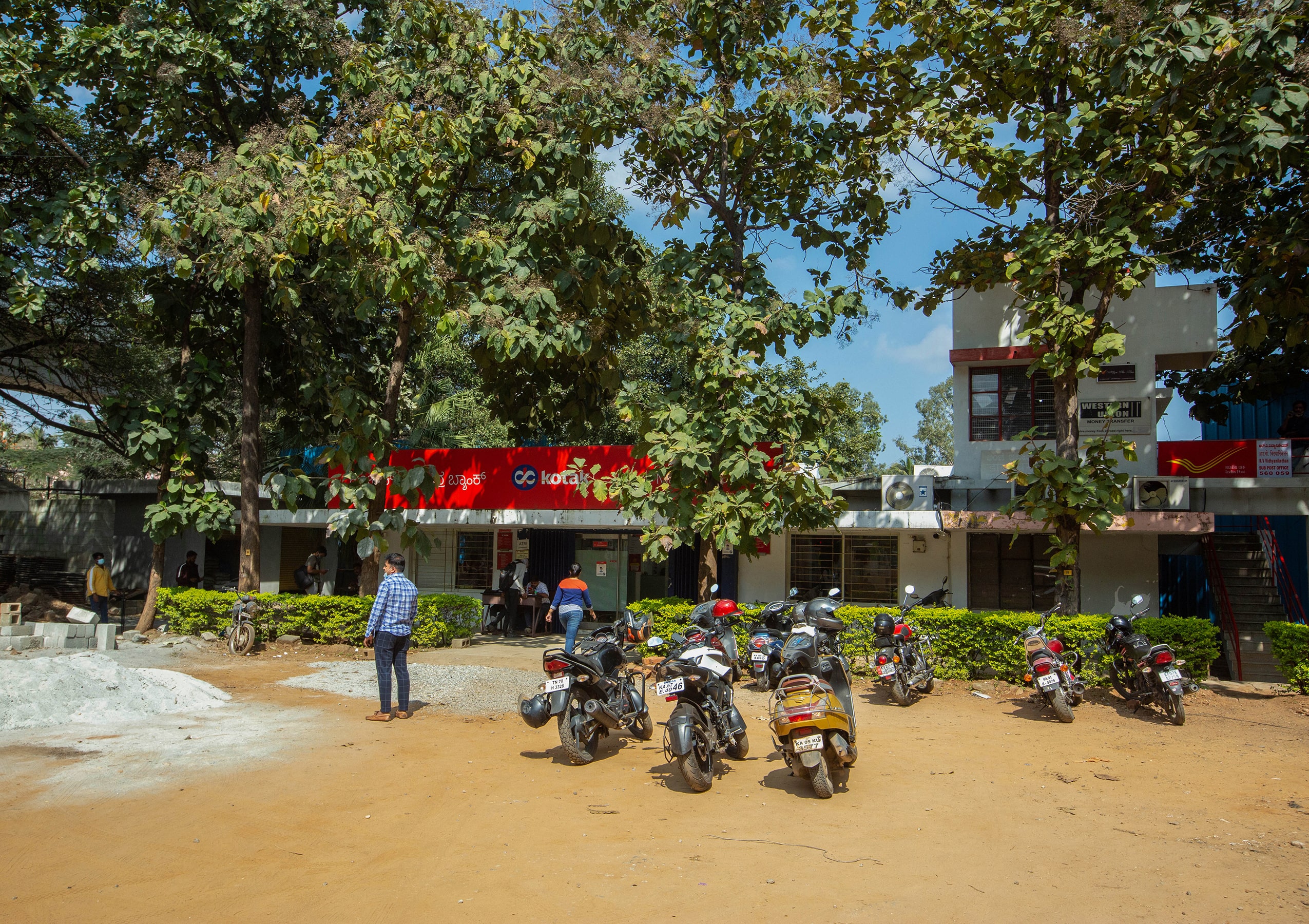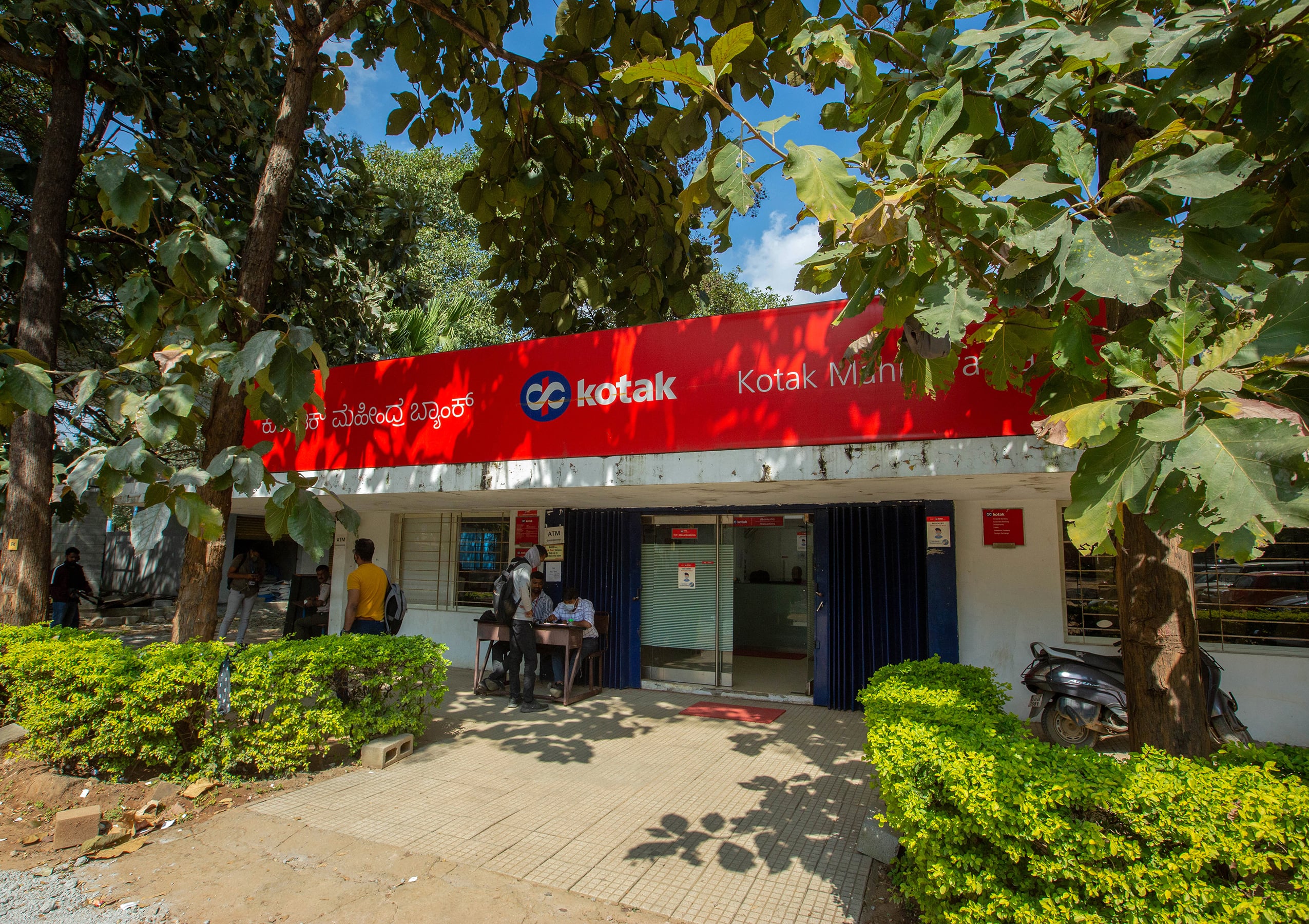 Banking Facilities
We have a fully automated bank (Kotak Mahindra Bank, RVCE Branch) with two ATMs catering to the needs of over 7000 students, faculty and staff in the campus. The bank provides an EC facility for parents and students to pay fees, hostel charges, mess bills, University fees, etc.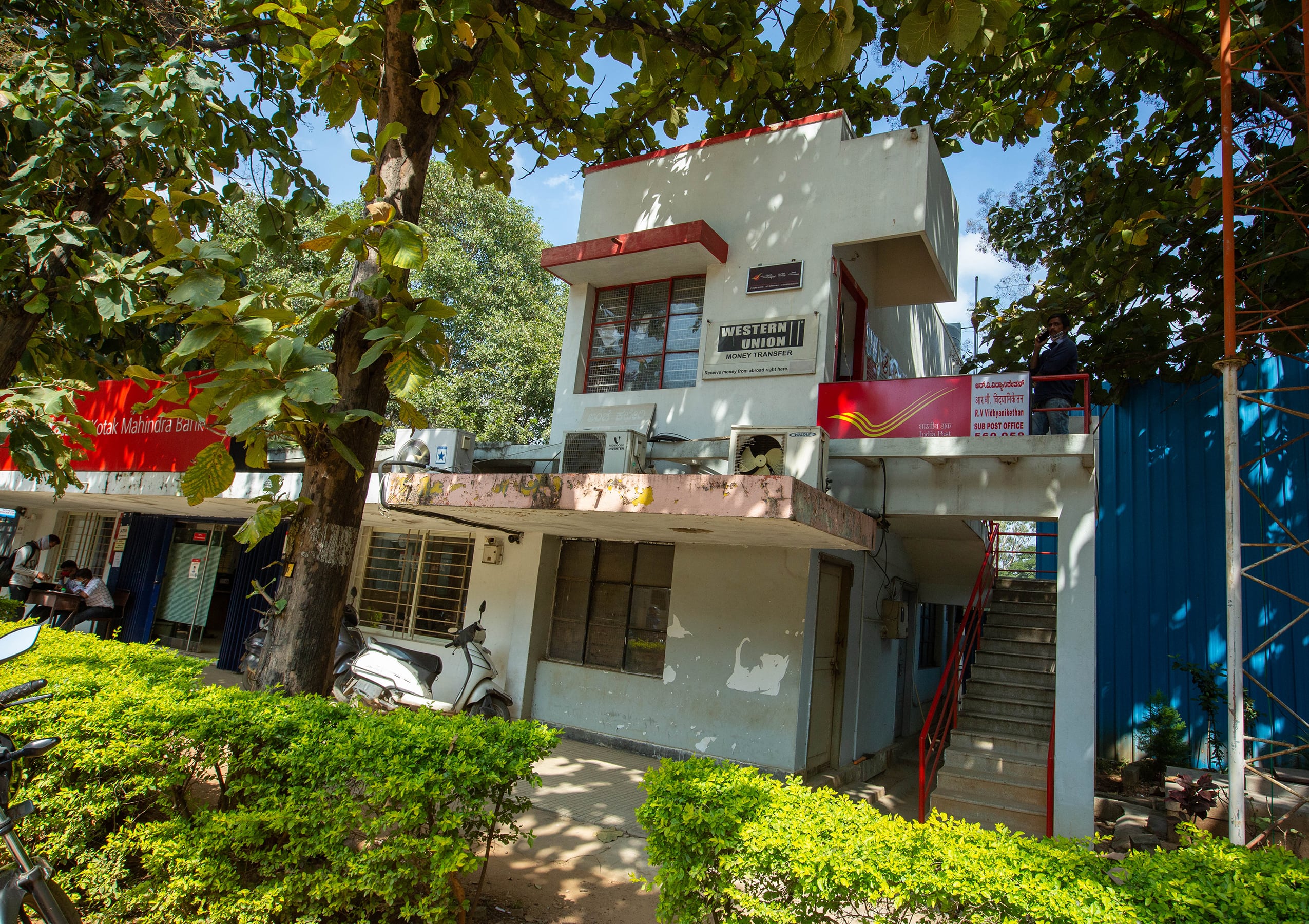 Post Office
The campus has a branch post office, with the postal identification as R.V. Vidyaniketan P.O. The post office also offers small savings schemes.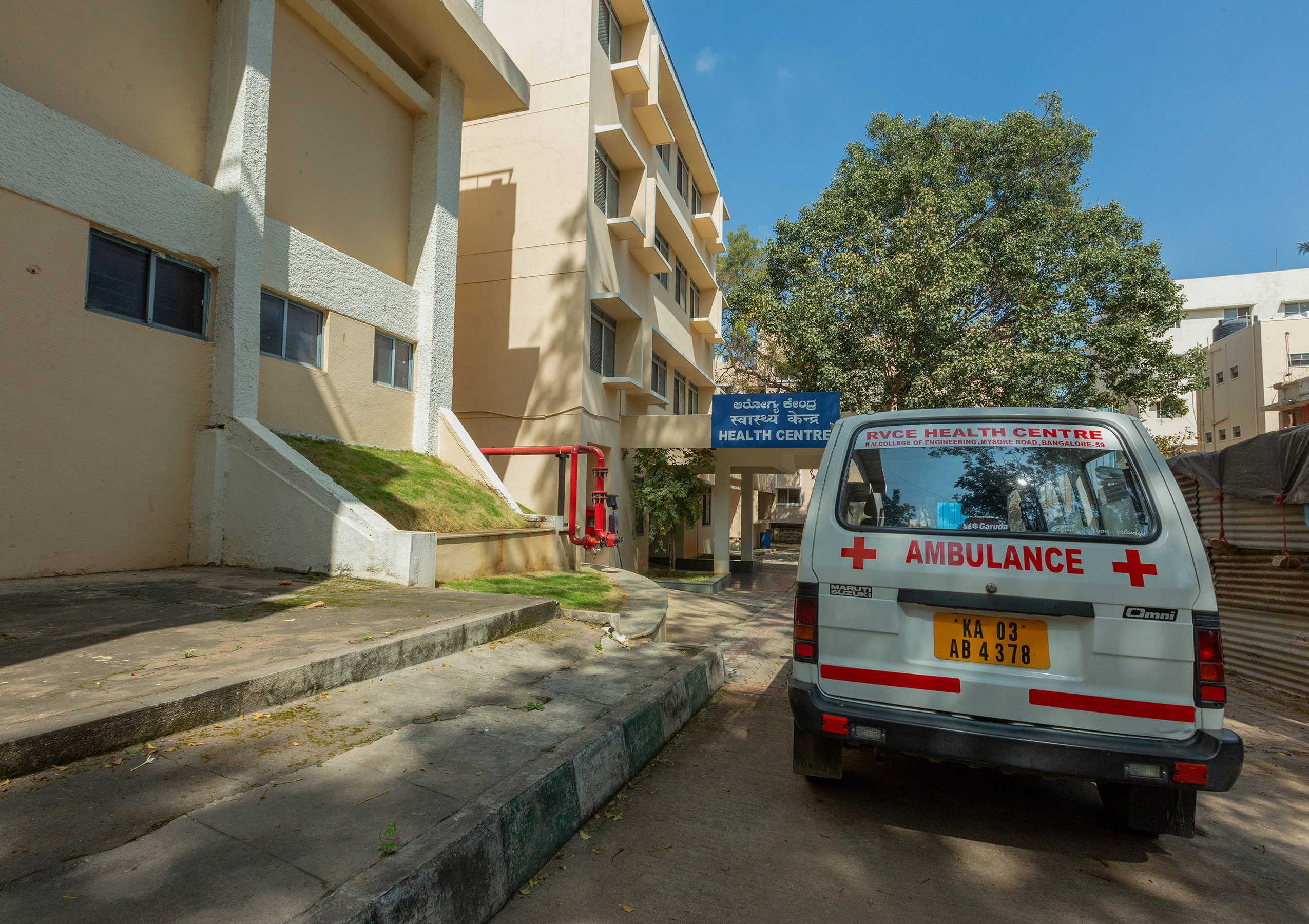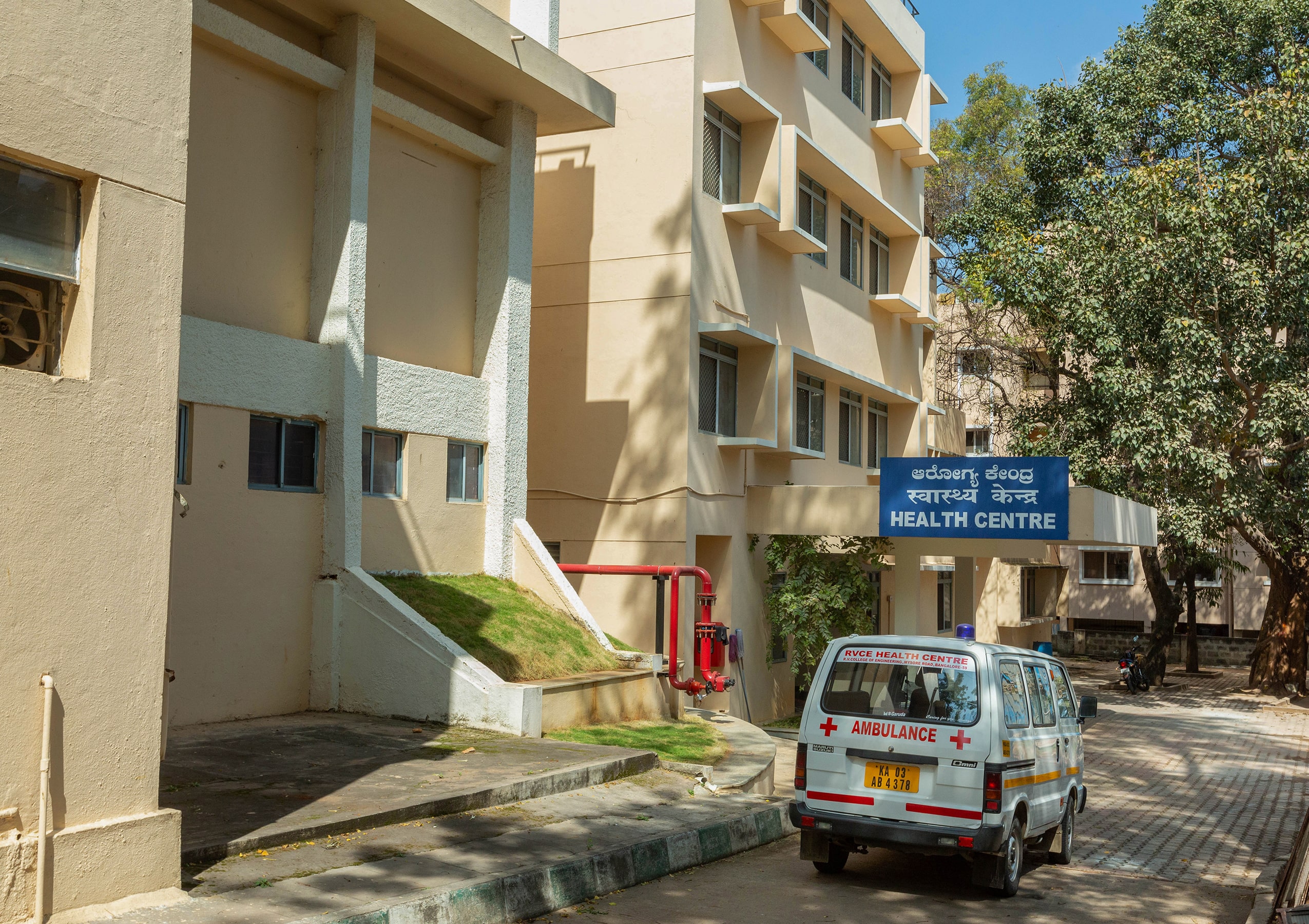 Health Centre
The campus has an exclusive Health Centre which is open to all the students and staff from 9 am to 7 pm, all through the week. An Ambulance is also stationed at the Health Centre to meet any emergencies.
In addition, there is an exclusive clinical facility for hostel students from 5 pm to 7 pm. The health records of all hostel students are updated on a regular basis to keep track of their health.
| Facilities | Equipment |
| --- | --- |
| Outpatient Dispensary | Glucometer |
| Minor Procedure Room | Nebulizer |
| Vaccination | BP Apparatus. (Mercury Free) |
| Ambulance service. (24*7) | Pulse Oximeter |
| Ward for Day care admission.(4 beds). | Suction Apparatus |
| Isolation wards | Oxygen Cylinders-2 numbers |
| Suturing | Otoscope |
| | Tuning Fork |
| | Surgical Equipment to carry out minor procedures |
The Health centre has Two Qualified Medical Officers and nursing staff.
1. Doctors.
One male Medical officer —Experience 13 yrs.
One lady Medical Officer—Experience 4 yrs.
2. One Staff Nurse (5 yrs of Experience).
3. One Helper (Trained in Hospital for 5 yrs.)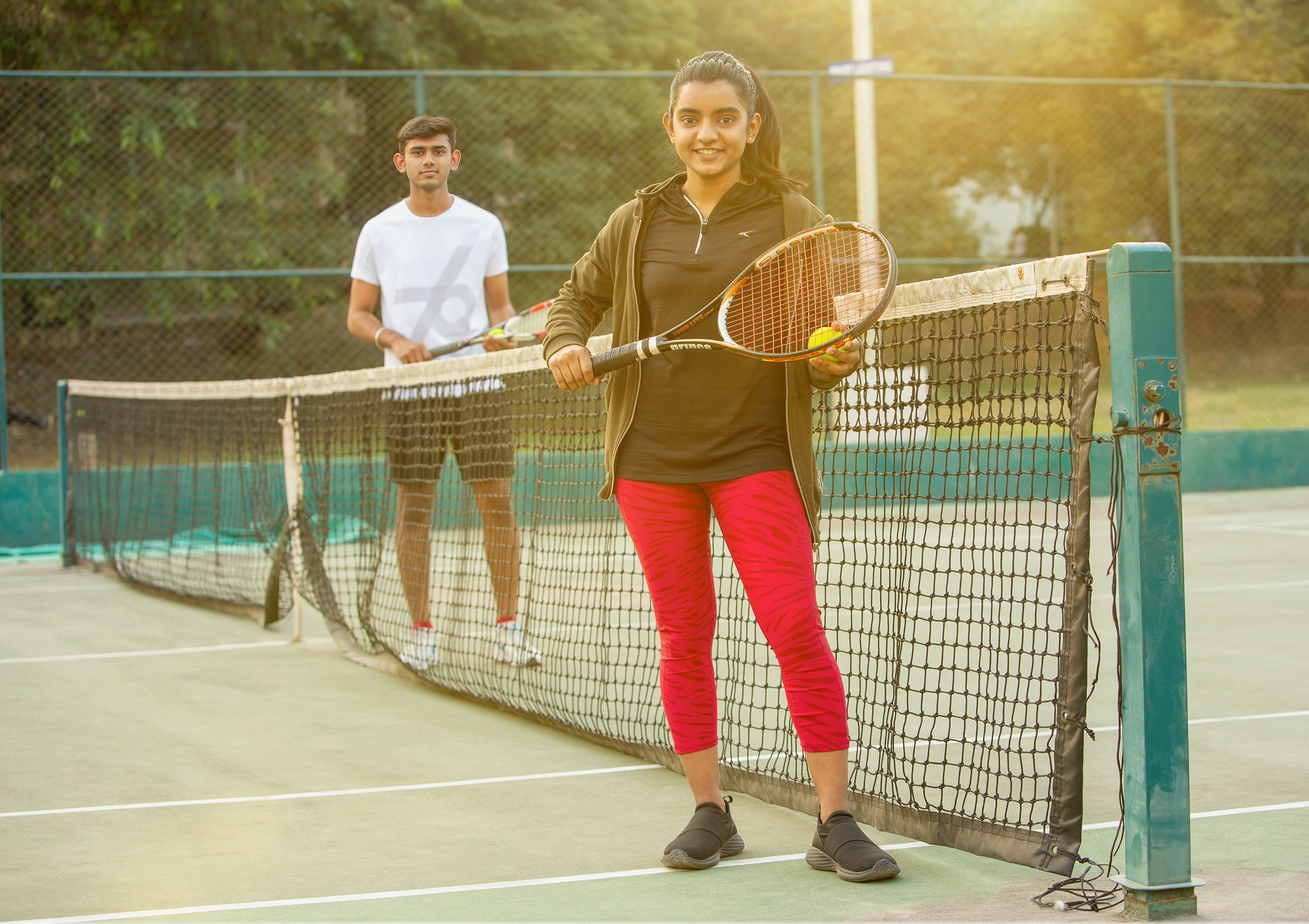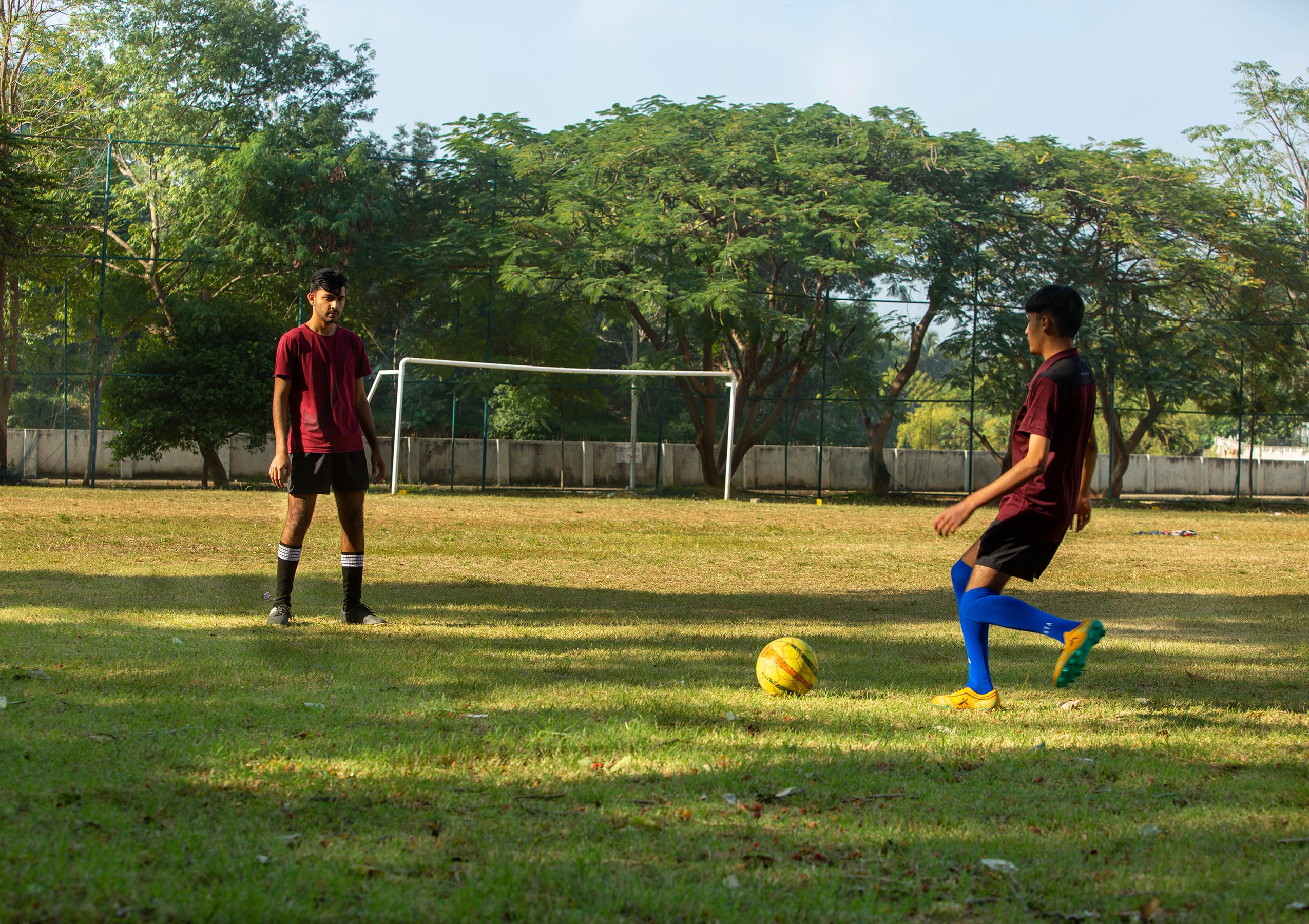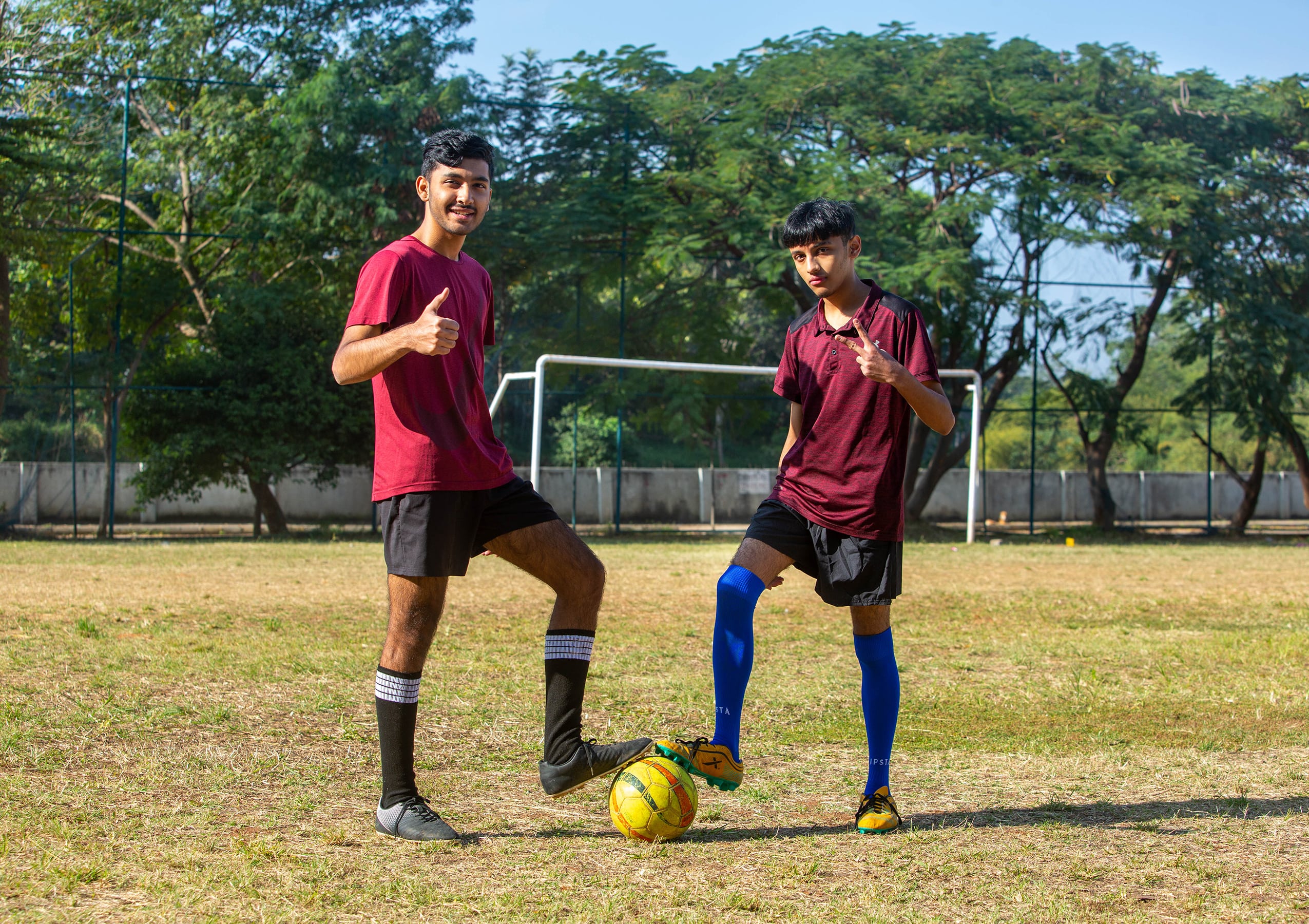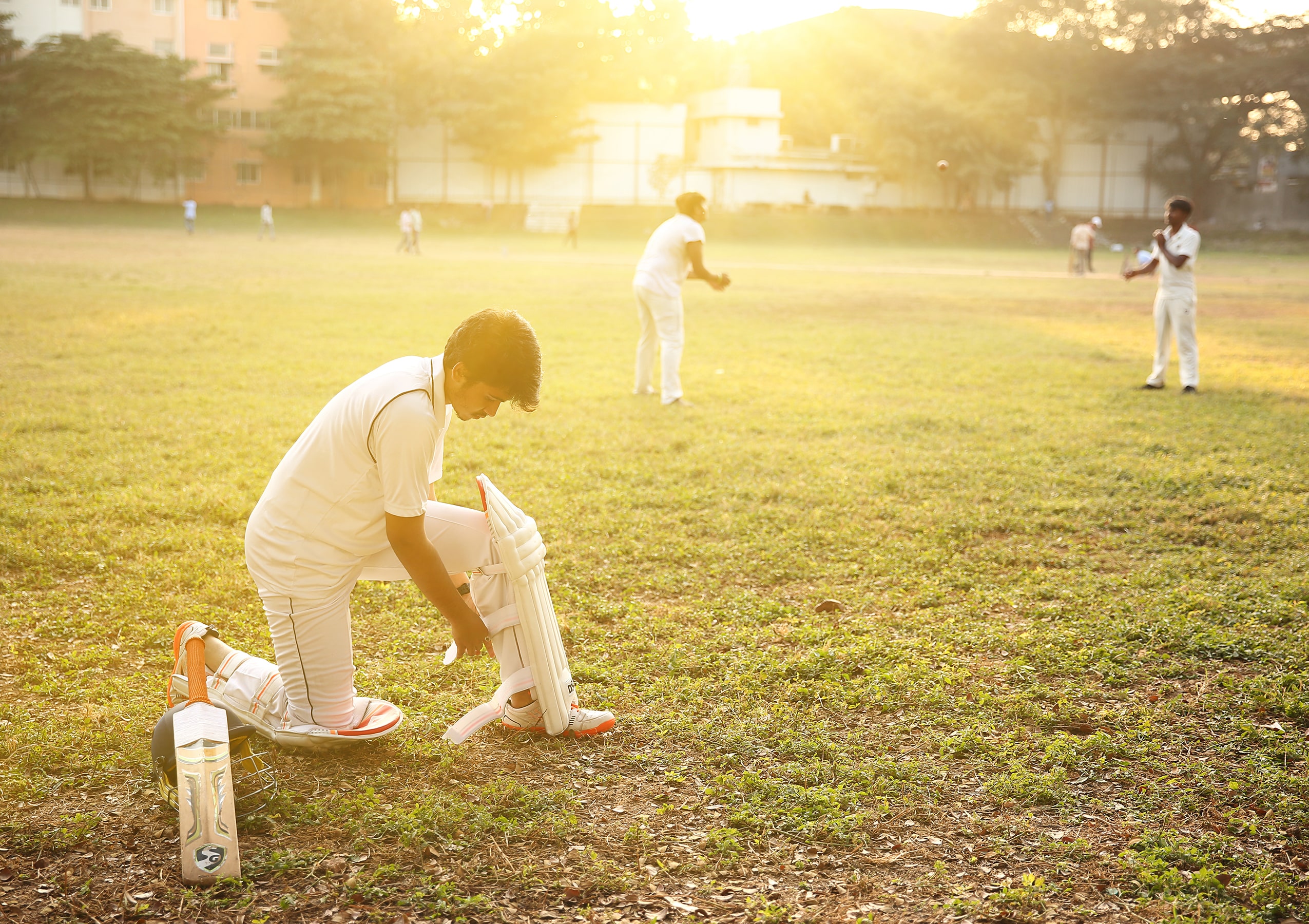 Sports and Gymnasium
The huge 50+ acres campus offers a plethora of sporting facilities to sports lovers. Pick your choice from large fields for playing Cricket, Football or Hockey or play a fast-paced game of Volleyball, Basketball, Badminton, or Table Tennis in both indoor and outdoor courts, apart from indoor games and gymnasium.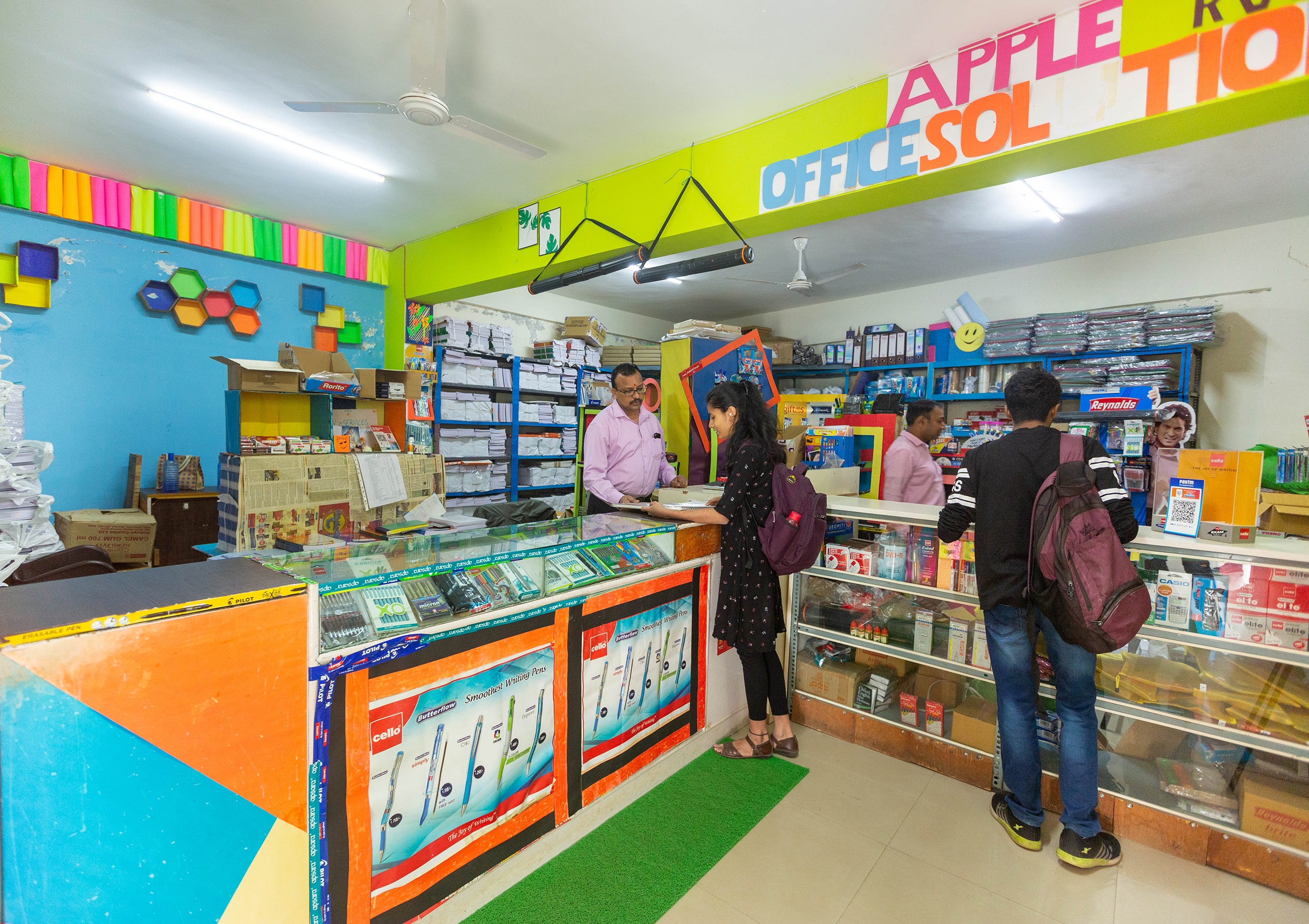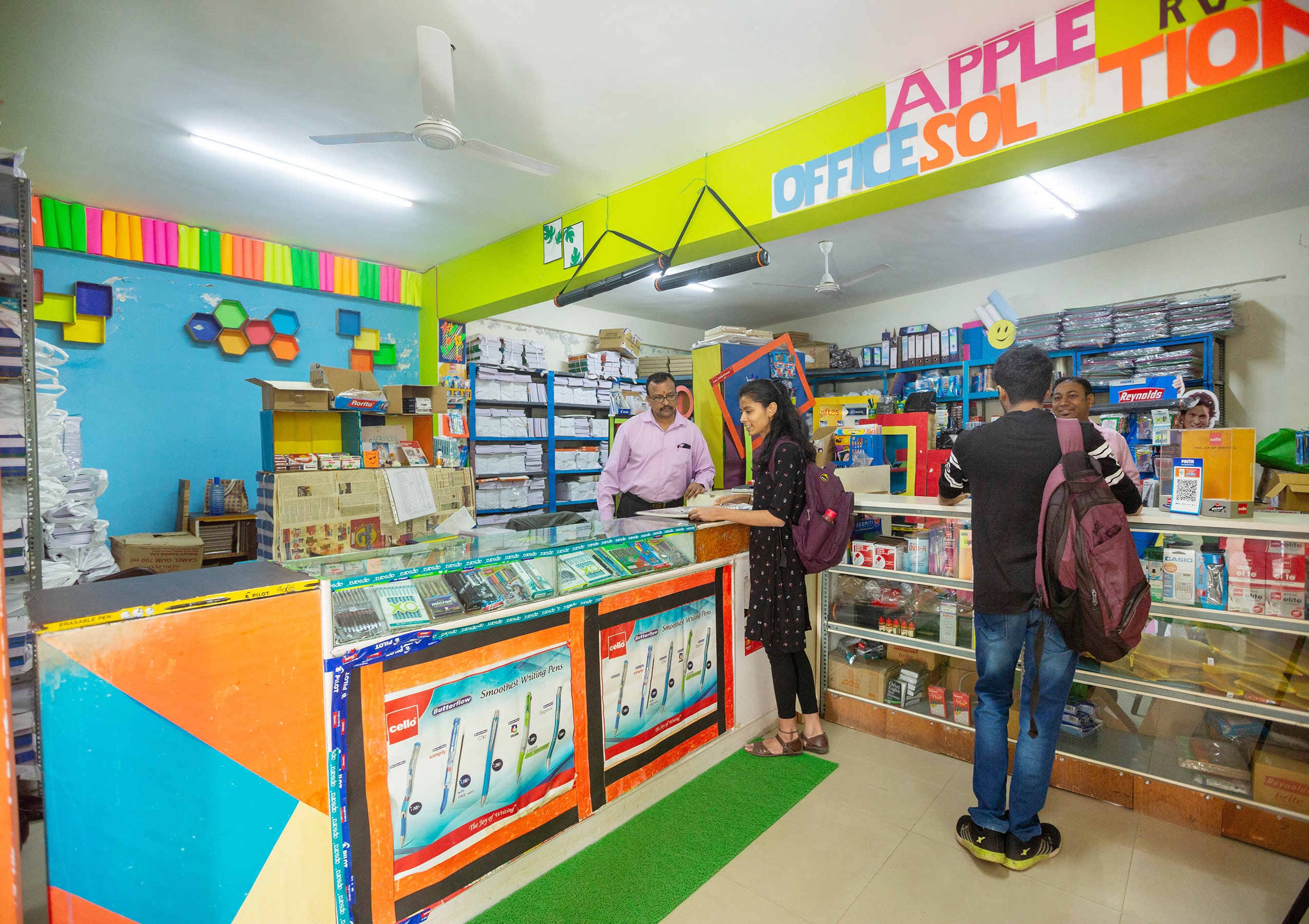 Reprographic Services
Anticipating the needs of our students, we have provided facilities for taking photocopies, binding, lamination, etc, right in our campus. This is open at convenient timings for use by students. A stationery store selling a wide variety of products that students need is also located inside the food court complex alongside the shop offering reprographic services.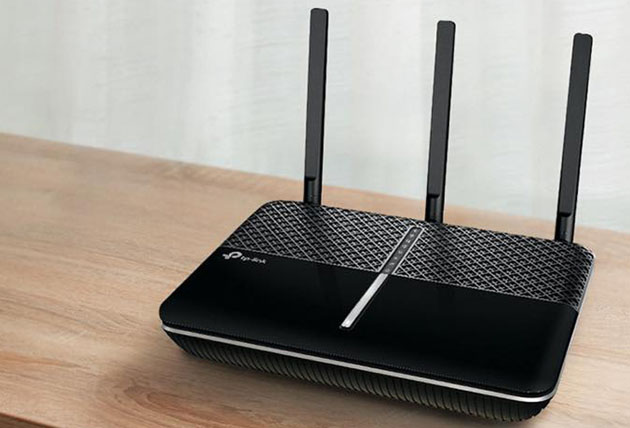 Internet Facilities
RV University has a 1000 Mbps leased line on fibre. The browsing centre has 100 nodes and is open from 9.00 am to 12.00 midnight for access to students. RV University is a Wi-Fi enabled campus.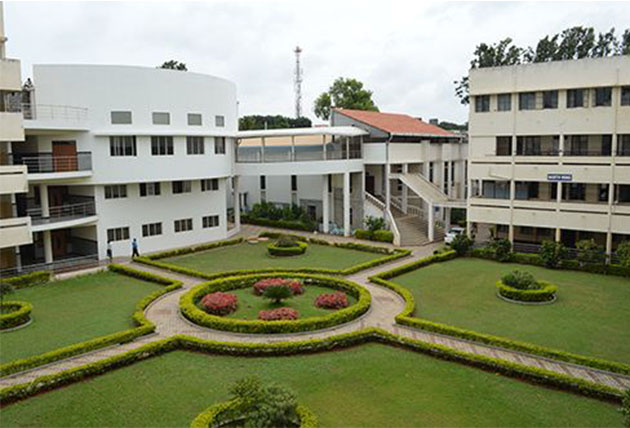 Greenery
We do our bit to add the moniker of Bengaluru being a "Garden City", as our campus is an oasis of a lush green environment with various varieties of trees, medicinal plants, and carefully maintained lawns spread all over the sprawling campus.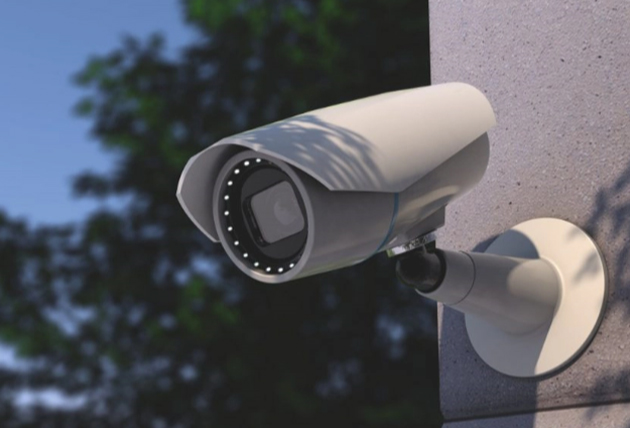 Closed Circuit TV's (CCTV)
CCTV's have been installed at all vantage points inside and around the campus and also inside the buildings to ensure 24×7 safety and security. The feeds from the CCTVs are monitored by a team of people, who are always on the lookout for any problem areas, and taking preventive or speedy action, when required.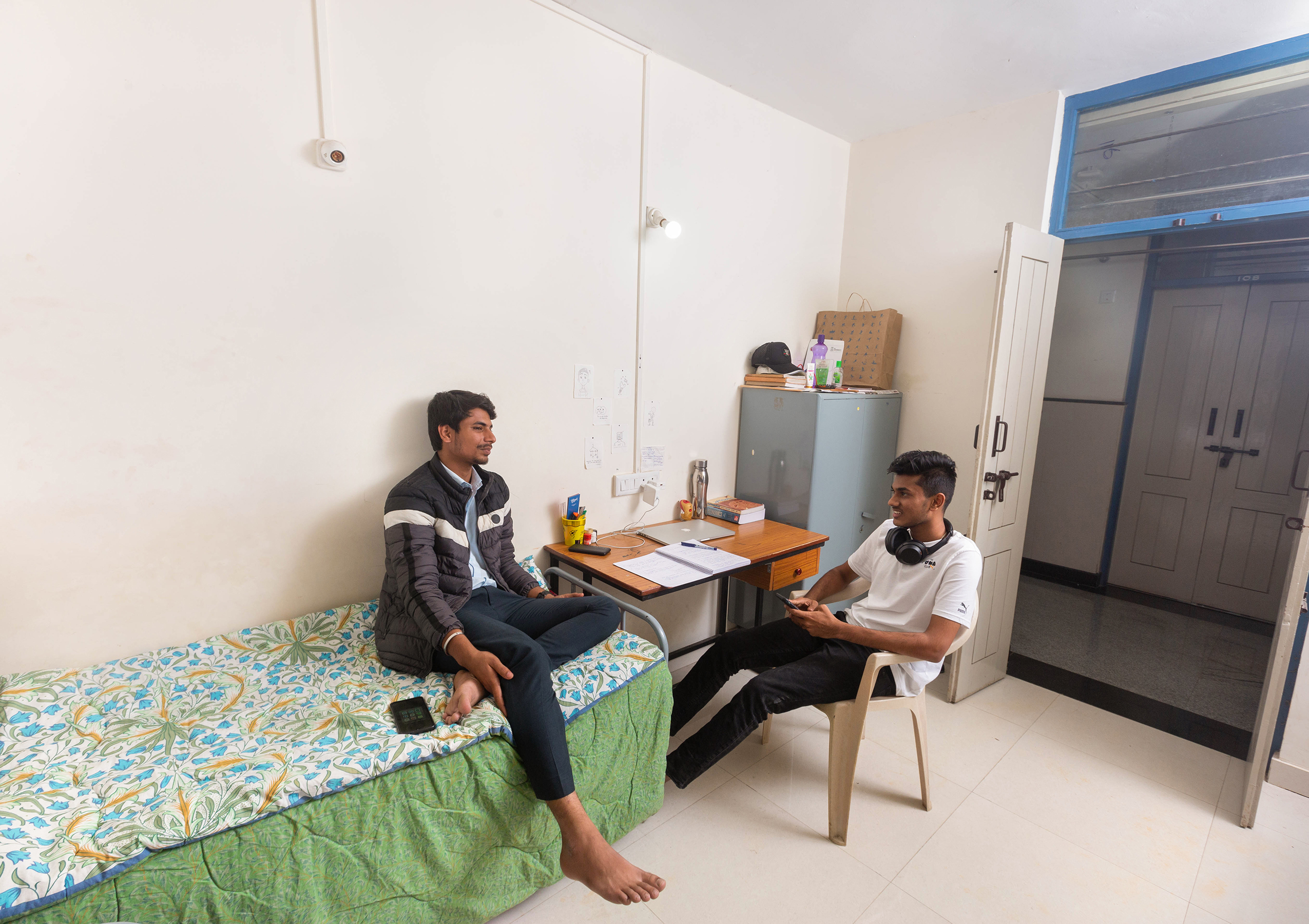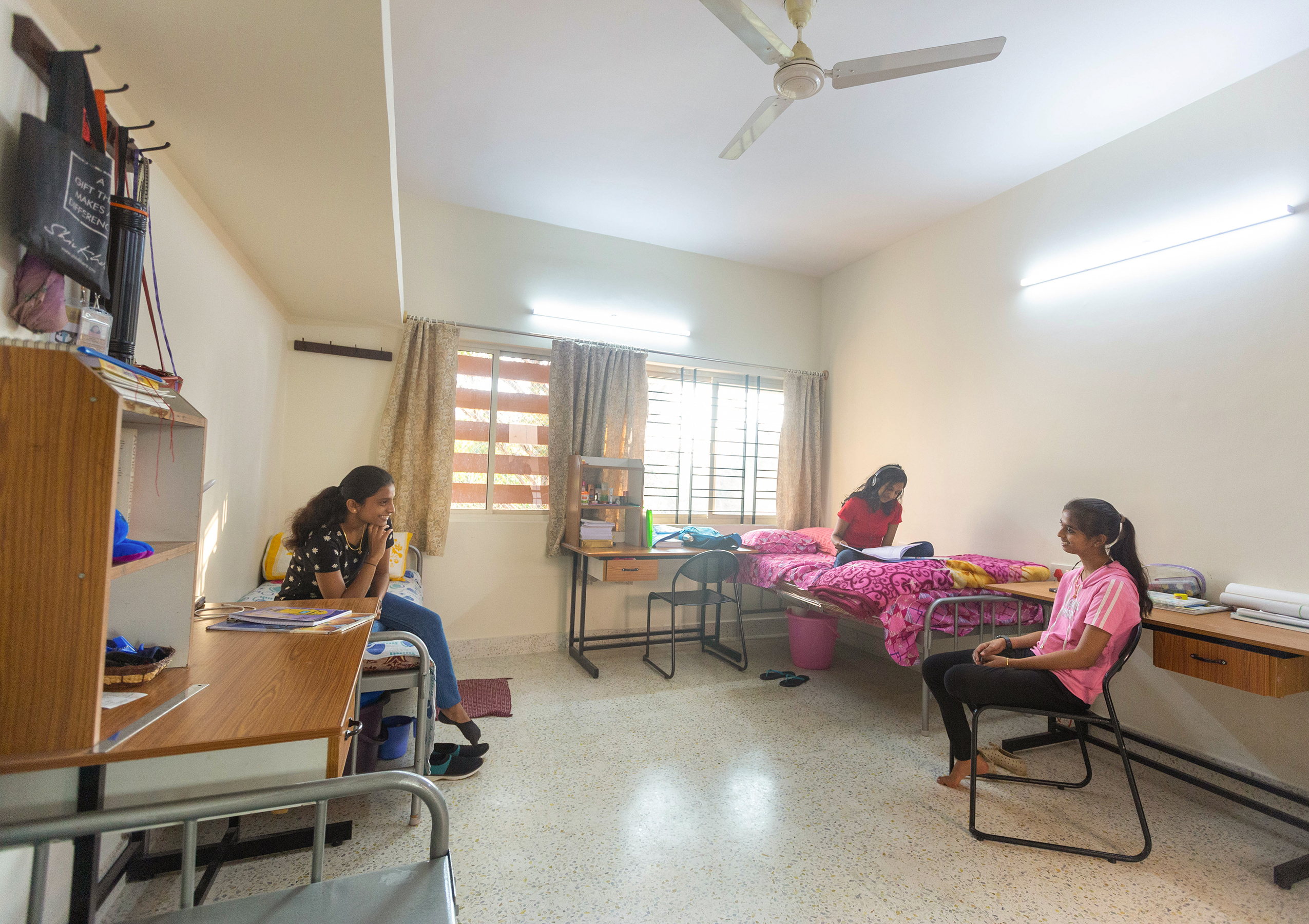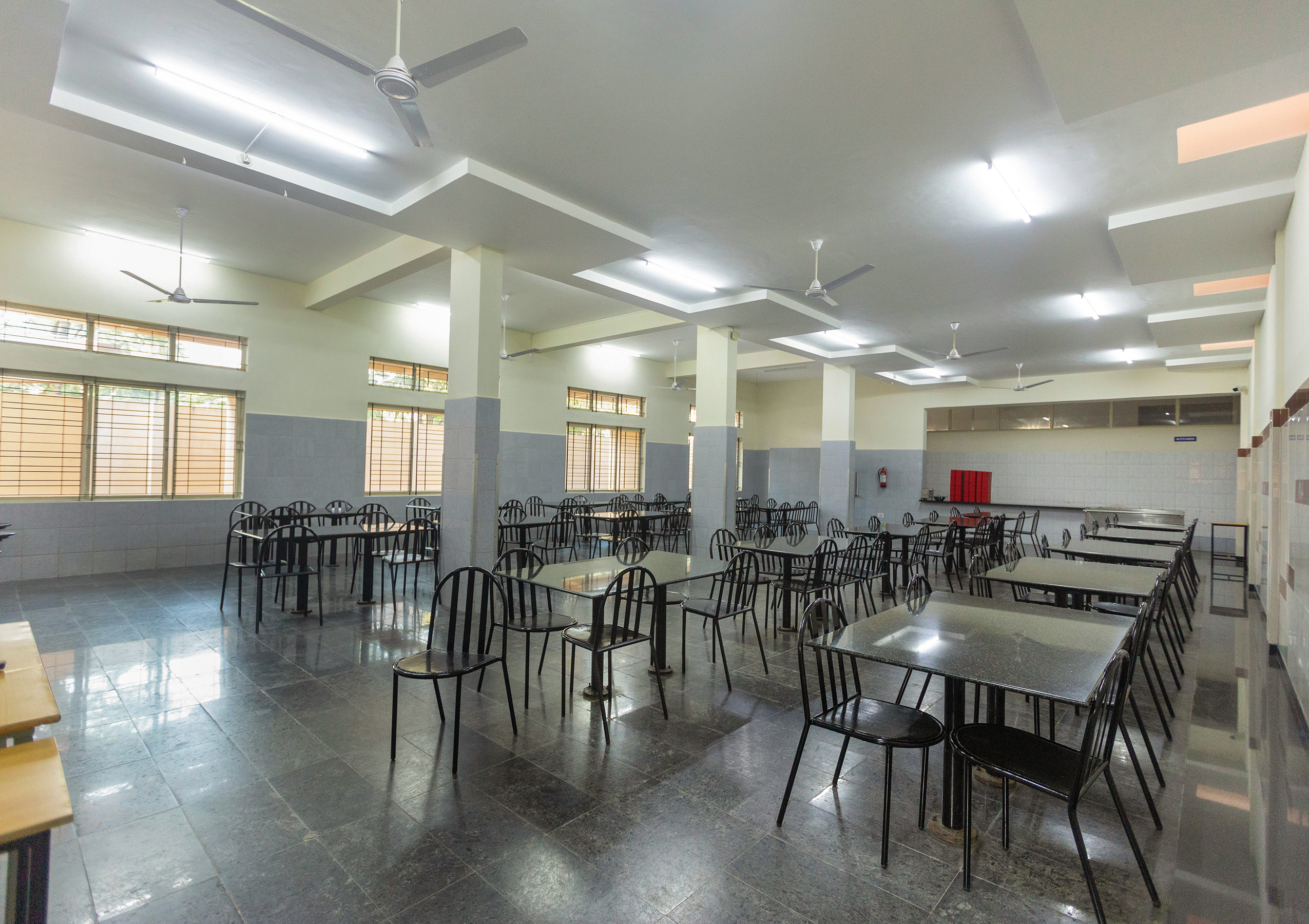 Hostel
We realize how difficult it can be for students to move away from the comfort of their homes and stay in a hostel. To make their stay as safe and comfortable as possible, we have provided a host of facilities and conveniences for our students. The number of students accommodated in a room depends in which semester the student is studying in. As the concentration and privacy required is more as students' progress from the first year to the final year, the type of accommodation also varies.
There is one common mess for all the boarders and healthy and tasty vegetarian food is served to them, in the Cauvery block. The boarders can also avail of sports, gymnasium and Wi-Fi facilities.
Names of hostels
1. Chamundi block: First year U.G. students.
2. Cauvery Annex block: First year U.G. students.
3. Cauvery block — Second & Third year U.G. students and
4. Sir M. Visweswaraya block : Final year U.G. and P.G. students.

RV University Girls Hostel Details:
1. RV University Girls Hostel (DJ Block),RV University Campus,
2. RV Vidyanikethan Post, 8th Mile, Mysuru Road, Bengaluru-560059
For Information please contact: Hostel Office – 080-67178424 / 67178148.