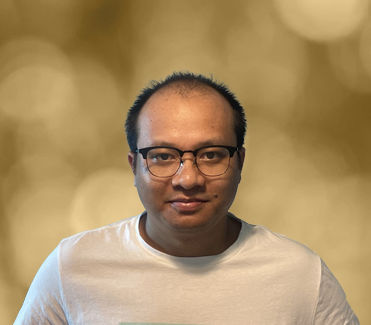 Dr. Suraj Gogoi
Assistant Professor
Suraj is an anthropologically inclined sociologist working on citizenship, violence, state and nationalism in South Asia. His doctoral thesis titled 'Assamese Ideology' explores the working and thinking of the ruling class and caste in Assam. In his study, he found refusal to be a form of political strategy and behaviour emerging from the relationship between the majority and the minority. Using refusal as a political, he assembles certain formative and distinctive elements that can render Assamese Ideology visible to us.

His forthcoming book (co-authored with Manoranjan Pegu) frames the social and political life in contemporary Assam by situating the figure of the tribal in conversation with caste Assamese society (and culture), official language politics, and the nature of Assamese nationalism. Suraj's current research engages with regimes of citizenship on the backdrop of NRC/CAA and the figure of the minority citizen-subject in South Asia. He is also working on two separate projects involving a) death/citizenship and b) food/racism/environmental crisis.

He shares an interest and commitment to public sociology and collaborative work. As a social critic, he writes regularly on culture, politics and society in contemporary India. He manages pangsau.com, an academic blog on Northeast and is a part of the Reading Northeast Collective.

At RV University, I will be teaching academic writing and foundation courses in sociology.

"The cradle rocks above an abyss, and common sense tells us that our existence is but a brief crack of light between two eternities of darkness." ~Vladimir Nabokov
"The cradle rocks above an abyss, and common sense tells us that our existence is but a brief crack of light between two eternities of darkness." ~Vladimir Nabokov