RV University invites you to the
Distinguished public lecture
and
Inauguration of Mahatma Gandhi Centre for Contemporary Ethics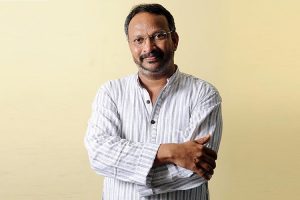 by
Mr Bezwada Wilson, Founder
Safai Karmachari Andolan (SKA)
Presided by
Mr. A C Chandrashekar Raju
Trustee, RSST
---
Mr. Bezwada Wilson is leading a nationwide movement to abolish the dehumanizing practice of manual scavenging in India.
Since its founding Safai Karmachari Andolan, under the leadership of Mr. Wilson, has served as a watchdog advocating for legal reforms to end the use of dry toilets across India and are preparing manual scavengers to achieve alternate sources of income.
Mr. Wilson over the years has strived to detach manual scavenging and sanitary work from Dalits, in the larger context of reforming the caste system, and also by working with the government agencies to replace manual scavenging with mechanized practices.
Mr. Wilson's work at SKA, a community-driven movement, has been recognized by the Ashoka Foundation which has nominated him a Senior Fellow. For his extraordinary work, he was honoured with the prestigious Ramon Magsaysay Award in 2016.
---