Liberal Education under the New Education Policy and advantages of the New Education Policy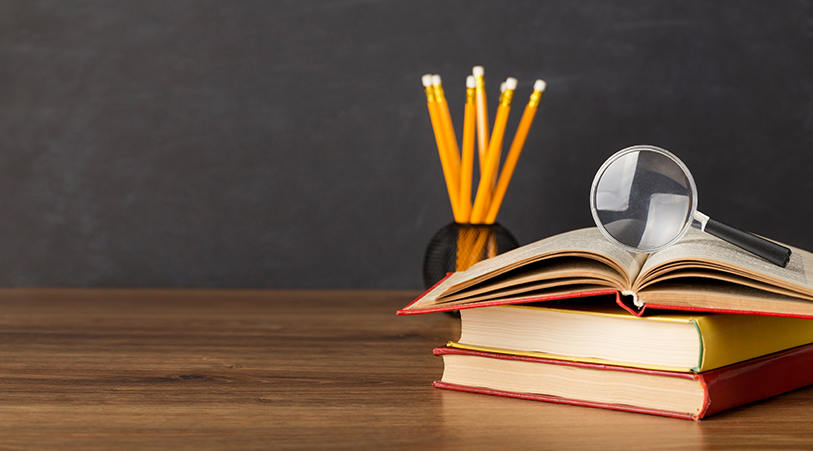 A liberal education in a multidisciplinary learning environment with a choice of a wide variety of subjects, and emphasis on extracurricular activities have gained a great interest among the new generation of Indians eager to explore beyond job-centric professional education.
New Education Policy presents a path-breaking vision for moving beyond the binary of 'professional versus liberal education' with astute recommendations on the decompartmentalization of Indian education. Consequently, while students at technical institutions will study humanities and arts, students at vocational schools will study more science and vocational subjects. As part of the New Education Policy, these programs keep the three elements of education, knowledge, comprehension, and application, in perfect harmony with each other. Immersive programs, case studies, field trips, live projects, as well as summer and autumn internships expose students to real-world experiences.
Liberal Arts accentuated by the benefits of the New Education Policy
The design of the Liberal Arts under the NEP is to make liberal Arts majors more accessible by emphasizing experiential learning, integration of courses across disciplines, and community-based learning
In response to the changes in the global market, liberal Arts education goes beyond traditional courses and the emphasis is on the humanities, education, literature and journalism. The policy also ensures that there is enough support for research, faculty development, and innovation in universities that provide the liberal Arts program.
In short, Decision science is a practice that utilizes data and analytical tools to make strategic decisions about anything for which probabilities can be calculated. It aims to balance the trade-offs between competing objectives in a way that maximizes the value.
Here is a list of Liberal Arts Courses that are aligned with the New Education policy.
Liberal Arts Courses:
Courses in liberal Arts use an interdisciplinary approach. For example, history students could study Environmental Sciences, and literature or language students could study design or business. Here are the courses offered by the School of Liberal Arts and Sciences at RV University:
The Bachelor of Science degree in the School of Liberal Arts and Sciences
Students pursuing B.Sc. degrees in liberal Arts can major in Environmental Science, Physics, Psychology, or Filmmaking. Minor subjects are offered by the School of Liberal Arts under the B.A. programme or at the School of Design and School of Economics and Finance.
The Bachelor of Arts in the School of Liberal Arts and Sciences
Students pursuing B.A. in liberal Arts can choose to major in Film Studies, Performing Arts, History, Indology, Philosophy and Ethics, Political Science and International Relations or Literature and languages. For a multidisciplinary exposure, students can choose minors from the subjects offered by the School of Liberal Arts under B.Sc. programme or from subjects offered by the School of Design and School of Economics and Finance.
The Advantages of NEP 2020 in Liberal Arts Courses
Liberal Arts Skills
In this rapidly changing job market, training-specific skills are no longer viable. It is crucial to develop skills and knowledge that will never become obsolete. As a result, with the fast-changing world, you just can't prepare yourself narrowly, rather you have to prepare yourself with interdisciplinary skills, abilities, and attributes that will remain relevant for a long time. We have listed the skills, abilities, and attributes associated with liberal Arts education.
Critical thinking skills
Through liberal Arts education, students learn how to think critically and solve problems. The course helps them develop skills of observation, analysis, interpretation, reflection, evaluation, and making inferences based on their understanding of the problem. With critical thinking skills, students can evaluate a situation rationally based on all the available information.
Communication skills
Developing effective communication skills is also emphasized in the classroom. The curriculum focuses on developing confident speakers and active listeners. Discussions and debates are often organized to help students articulate their ideas in impromptu conversations.
Teamwork
Liberal Arts education recognizes the importance of teamwork as one of the most sought-after skills in the workplace. As part of a group project, students are expected to develop teamwork skills in order to finish the work effectively. Students are often placed in diverse groups to help them come out of their comfort zones and gain an understanding of different backgrounds.
Problem-solving skills
Skill in problem-solving is the ability to analyze a situation and determine a course of action that will result in a solution. Teaching students problem-solving skills can be difficult and tedious. Liberal Arts focuses on teaching problem-solving abilities in a specific context while also assisting students in comprehending the value of grasping the problem without bias and using structured techniques to tackle such difficulties. The discussion of real-life case studies often takes place in the context of a subject, and students are asked to define the end goal.
Analytical skills
Among the most valued liberal Arts skills is the ability to analyze and interpret given information. The main goal is to teach students inductive and deductive reasoning so they can master the process. The students are given written assignments as well as visual materials that they are expected to interpret in their own way and then present evidence that supports their interpretation in class.
Creative thinking skills
Liberal Arts students are taught creative thinking skills through a multidisciplinary approach. Curiosity, empathy, and creativity are learned through it, which is a skill that is vital for lifetime pursuits. Teachers who foster creativity in students help them think differently and become open-minded. Skills such as these will not only remain in demand today but will never become obsolete.
Research skills
Liberal Arts education emphasizes research skills. Students are trained not only in how to find information, but also how to understand it and draw inferences from it. Students master skills in drawing information from longer resources, acknowledging research sources, managing research projects, collecting and organizing data using statistical techniques, as well as formulating, documenting, and reporting the research findings.
Effective writing skills
Liberal Arts students are taught to communicate complex ideas in the simplest way possible. Learning involves fine-tuning the comprehension skills of the students. Its goal is to develop skilled writers who can effectively convey messages to different audiences. By the end of the course, students master the skill of writing smoothly structured articles with precise sentence structure. The interdisciplinary approach of the course helps students broaden their perspective by exposing them to a variety of ideas, opinions, and philosophies.
Conclusion
Liberal Arts has recently become one of the most popular courses among students in India. The working world values students with liberal Arts skills as they are better prepared for the challenges posed by disruptive innovation. And through the benefits of the New Education Policy, the Liberal Arts program offers students the opportunity to study subjects from many different fields including humanities, arts, social sciences, and natural sciences.
Liberal Arts education is based on flexibility and adaptability under New Education Policy. The goal is to give students the freedom to select subjects that meet their own learning needs. Students who major in liberal Arts have a wide variety of career options due to the diversity of the course.